We offer three ad size options, all of which come with giveaway opportunities for additional traffic to your blog or shop. If you're kinda shy about buying ad space, but still want to sponsor a giveaway on Danfredo Rivera, no problemo! In either case, giveaway items should have a retail value of $25 or more.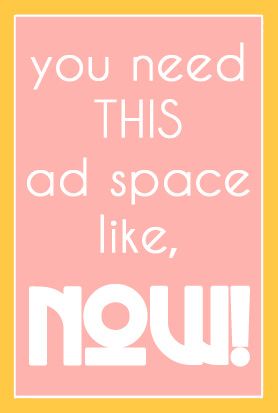 All billing is processed through PayPal and payments MUST be received before your product or shop (or blog) is featured on here. All new sponsors are posted on the first of the month and will be given a shout out on here, Facebook, Twitter and wherever else I can think of. Remember: the advertising month runs from the first to the last day of the month. If you miss the deadline, but NEED to be rep'd by us, don't freak. Contact me and I'll give you a prorated rate.
Oh, and just to help get this party started, I'm willing to barter! If you have a shop or blog where you think Danfredo Rivera should be featured and want to swap links, hit me up. I have my own buttons on standby. I'm also offering discounts if you refer a friend.
I'm especially interested in supporting fellow bloggers, small businesses, photographers, artists (especially dancers) and designers. If you're still interested in advertising on Danfredo Rivera after reading all this nonsense, contact me at danfredorivera[at]gmail.com. Please include your name, links to your stuff and a little bit about yourself. And by the way, my name is Danielle, NOT Danfredo...seriously.