I guess it's safe to come out and say it - we got a buyer for our Bronx apartment! If you're expecting a post about how tough a process it was, then you're in the wrong place. Our apartment is pretty, reasonably priced and in an awesome location (for the Bronx, anyway). In real estate, that equation equals smooth sailing when selling. If you want to see what it looks like,
feel free
.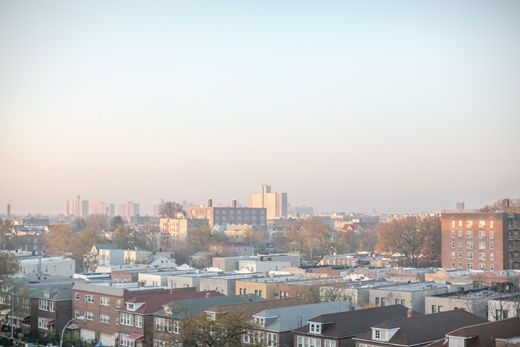 So now, the fun part - house hunting here in Philadelphia. I guess it's also safe to say that husband and I have pretty much fallen in love with a house. A great house. A great house with enough space for us, a dog and a couple of kids. A great house with all that stuff and a VERY reasonable price tag. We need it. Bad. Once we have an accepted offer, I'll share some photos of it. It's good, people.
I'm excited to pull the trigger on this new place because it means that I can finally do something with the countless interior design pins I have uploaded on my
Pinterest page
. It also means that we can start looking into buying furniture since we have none. All of the beautiful pieces you see in that listing, gone. We didn't feel like moving all that stuff here to Philly and to be honest, I'm over it. I've collected those pieces since I graduated high school and my tastes are way different now. Also, there's husband's opinion to consider - he just inherited all my things because bachelor pad. It was really scary to let it all go, but I'm excited about acquiring furniture together and making a real home for ourselves.
It's going to take a while to furnish our new place, but I'm okay with that and the lawn chairs we're going to be sitting on for the foreseeable future. As long as the nursery is hooked up, I'm happy (no news in that department - yet).
These are a few of my favorite interior design blogs and best believe I'll be looking to them for inspiration for our new place. Where do you go for decorating inspiration?