I am forever using
Pinterest
to gather ideas for what I want our next home to look like and it changes drastically from week to week. These days, it's looking a little bit like this. I think I'll forever be torn between colorful and classic - or maybe classically colorful could be our thing? Colorfully classic? Whatever, I like it.
Subway tile is the prettiest.
Love this work space.
If we ever had to live in a studio again, this.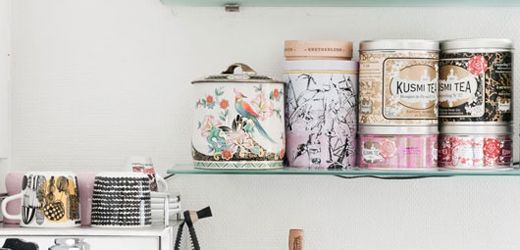 Now that I've completely kicked my coffee habit, I want a cute tea tin collection.
Another pretty work station.