Here's the back story about how we ended up in Florida last week...a few months ago, Wil's parents asked us if we wanted to go with them on a road trip to Orlando from July 14-July 28. It so happened that
Alexis and Octavius's wedding
was on July 13 in Philadelphia, meaning that we weren't going to be around the day they left on their trip. Bummer, but not really. I joked, "Well, we
could
just meet you along 95 when you drive through Philly." They didn't get the joke; that's exactly what happened.
Last week was exactly what husband and I needed to relax and recharge from all the crazy running around we've been doing lately trying to build
our photography business
. And we couldn't stay the full two weeks due to obligations in New York for said photography business. Regardless, it was a vacation. And this is what Florida goes like when you're on a Rivera Family vacation.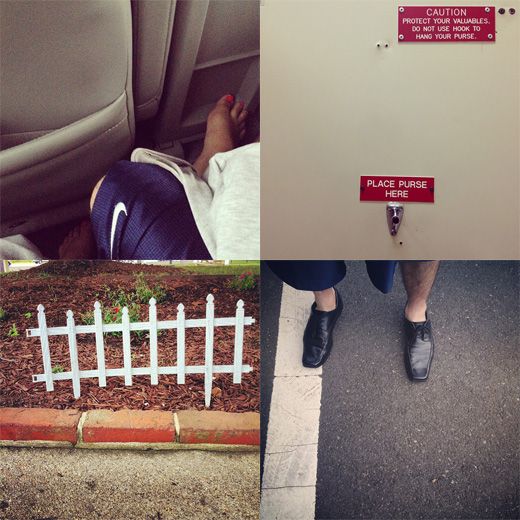 minivan accommodations + conflicting rest stop signs + random fences + bad wifery
mobile office + ALL of south carolina + sonic pit stop
breakfast + breakfast relocated to the patio + mariachis + above the mariachis
general sentiments about everything mariachi-related
more mariachis + wal-mart (!) + ALL of Florida + pool
family swan outing (times two) + honeymoon crashing + beets and radishes
cocoa beach + new work shoes + handsome husband
gratuitous ass shot + boys + not enough sand to cover said ass + birds (seagulls?)
fickle Florida weather + coasters + Old Town + carousel fun
four new wedding bands ($2.14 total) + man + WR + brunch
bikes + slides + feet + meng
cheddar biscuits + excitement about Downtown Disney + super tan wife
lines + sky + "building guys" + Planet Hollywood
more pool + $0.535 ring + husband with hair + husband with bonnet thing