I don't have kids, so I didn't really know what I was getting myself into when I agreed to shoot Wil's cousin's 3-year old birthday party. At a baby gym. Yeah.
I learned many things that day, but probably the most important was that kids are FAST! I took almost 400 pictures and had to toss over half of them because of an irreparable amount of blur and fuzz. As soon as I'd lift my camera to snap a picture of some kid jumping on the trampoline, that same kid was making a beeline for the moon bounce. I'd move to the moon bounce, the kid would teleport to the basketball station. That's how it went for the ENTIRE day.
I'm pretty sure I was majorly limited by the type of equipment I have at my disposal, but that didn't stop me entirely from getting some adorable pictures of Jordan and his little friends having fun. I hope you're ready for all the cuteness I'm about to post all up in here...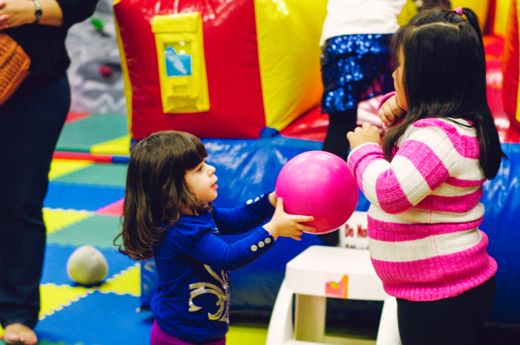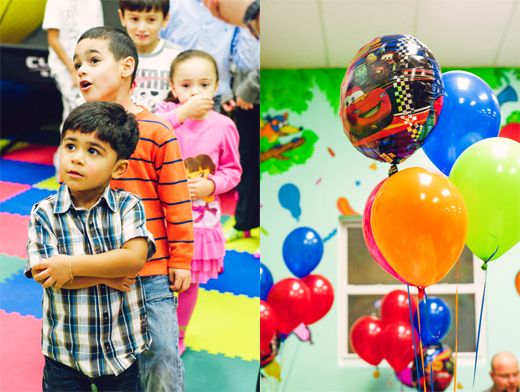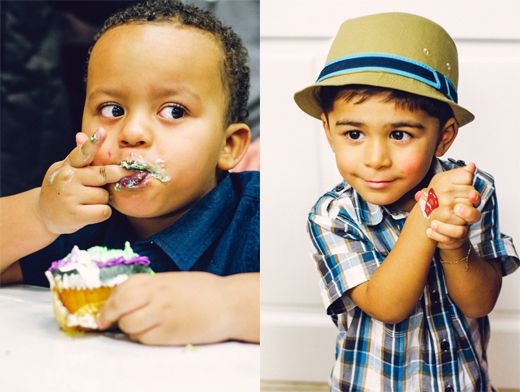 That last one of Jordan and his big brother, Aaron, kills me. This was the first of MANY birthday parties I'm going to photograph in my career, so I'm not going to obsess over what I did wrong. I will, however, learn from my mistakes and use that knowledge to shoot better in the future. Besides, they're kids...kids are cute now matter how you capture them on camera. I'm still looking to practice and improve, so if you have a kiddo party coming up that you'd like coverage of (FOR FREE),
hit me up
.